17th Annual JA Golf Classic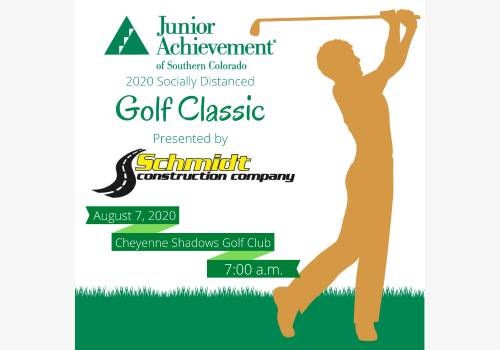 Event Completed!

When: Friday, 02 Aug 2019
Where: Cheyenne Shadows Golf Club @ Fort Carson
Time: 10:00 AM MST
Benefiting JUNIOR ACHIEVEMENT of COLORADO SPRINGS, ROARING FORK VALLEY, GLENWOOD SPRINGS, and PUEBLO

Junior Achievement is the world's largest and fastest-growing non-profit economic education organization. Junior Achievement educates and inspires young people to value free enterprise and understand business and economics to improve the quality of their lives.

Each year, over 900 volunteers enable JA of Southern Colorado to reach more than 16,000 students in the classroom. Volunteers use their personal and professional experiences to make the Junior Achievement programs relevant and realistic. Please join us in our cause – Let their success be your inspiration!
Need More Information?
For more information about this event, please
contact us!
"Junior Achievement has given me a sense of what adults go through with budget issues."
Junior Achievement Student
"I liked how the Junior Achievement volunteer explained his job to us."
Junior Achievement Student